I have set up my course's Certificate, previewed, and activated it.


I have also enabled "Student-Generated Certificates" in Instructor Dashboard.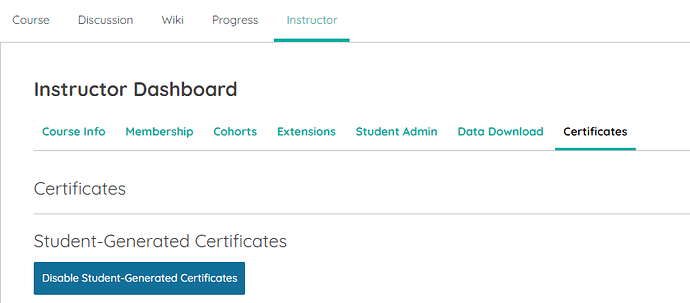 But when I tested as a student enrolled in honor mode with 100% grade, I don't see the button to get the Certificate.

Am I missing any step or any setting?