Hi, I'm trying to set the platform language to spanish (I'm in Chile and I found es-PE as the closest option). The problem is that it still shows the contents in english. Also tried the dark lang config with the "es" option with no luck. As shown in the picture, "Course Number" and "Classes Start" are not translated.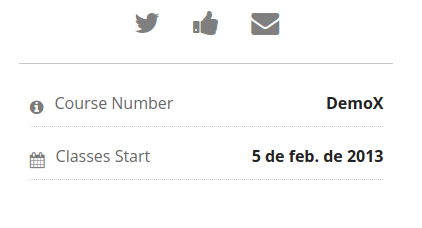 However, some titles from the administration are in spanish, so something changed.
For me it's enough to set spanish as the only language.
Thanks in advance