On a fresh install of tutor v11.1.1 on macOS Catalina, I cannot get static files to load properly for Koa dev. To reproduce, I just follow the steps on https://docs.tutor.overhang.io/dev.html:
tutor local quickstart: keep all the default values for running locally. local.overhang.io runs properly with no issues
tutor local stop
tutor images build openedx-dev
tutor dev runserver lms
At this point, the site does not load properly. This is what appears in my browser for http://local.overhang.io:8000/: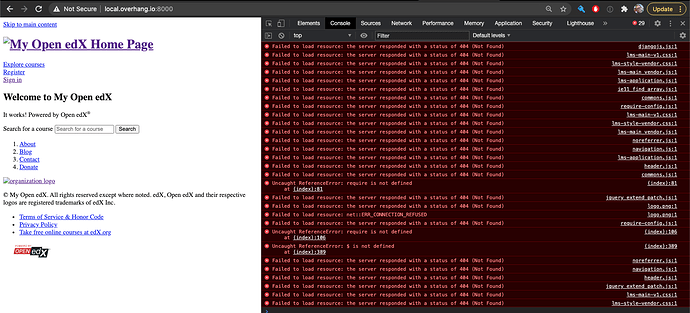 I have previously setup and run tutor with Juniper with no issues, but now I'm seeing these issues with Koa. Prior to the steps above, I cleaned out the tutor environment folder, and purged all docker images and containers.
Any help to get this rectified would be greatly appreciated.