Hello,
A. IMPORT
I tried to import crouses create on Opencraft but there is always an error.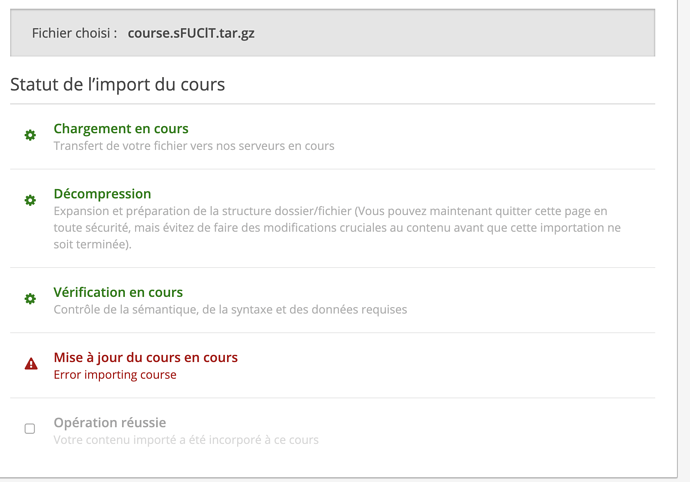 Actually, it creates an empty course I can't access from studio "Une erreur est survenue sur les serveurs Studio". Impossible to modify or delete anything.
Any idea ?
B. EMAIL TEMPLATE
Is there a way to edit the templates of emails sent to users ?
Thank you very much in advance !