Hello everyone,
I'm trying to run Open edX without Caddy and using another Reverse Proxy.
I'm able to access the pages of the CMS and LMS, but the CMS login is not working.
Error: invalid_request Mismatching redirect URI.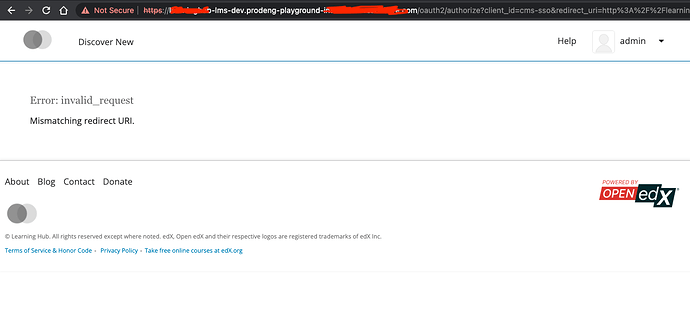 I'm getting a 400 Bad Request in the authorize request from CMS to LMS.
I noticed that redirect_id is not using https, but http.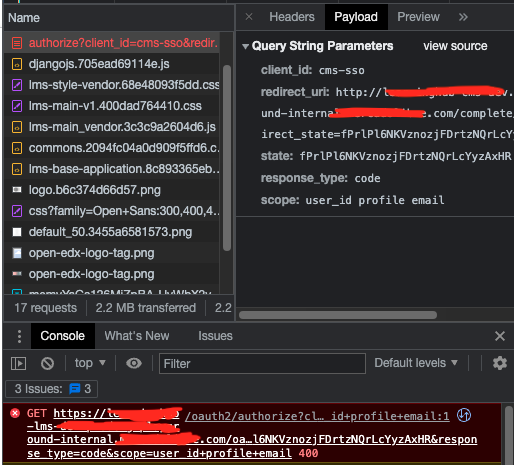 My configuration about this URL is correct, I can confirm in Django Admin: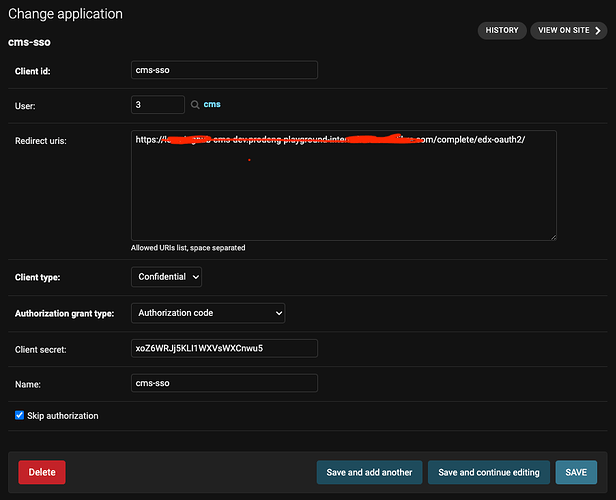 Is there other place to config that?