Hi, I want to set up the certificate. But I got a 500 error when I generated example certificates.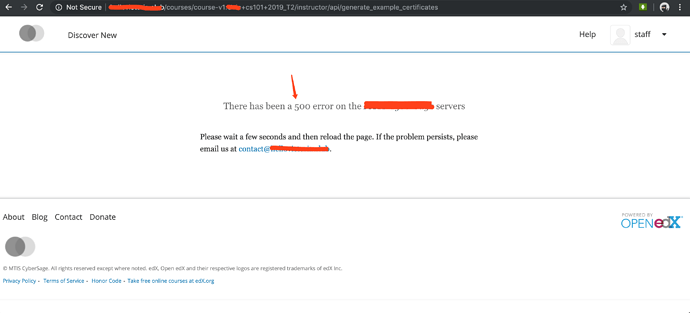 Addition, I can't view the certificates from the settings.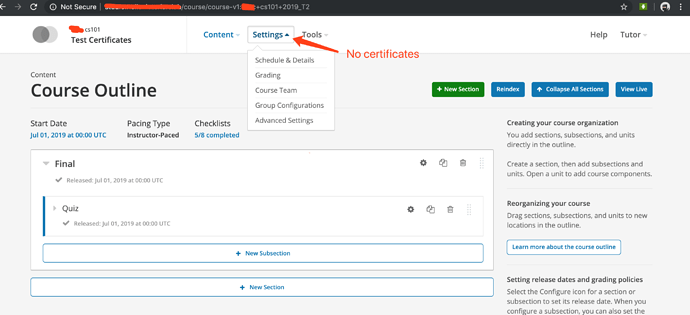 I have enabled the course certificates in studio and LMS:https://edx.readthedocs.io/projects/edx-installing-configuring-and-running/en/latest/configuration/enable_certificates.html#generate-certificates-for-a-course
I can get this page: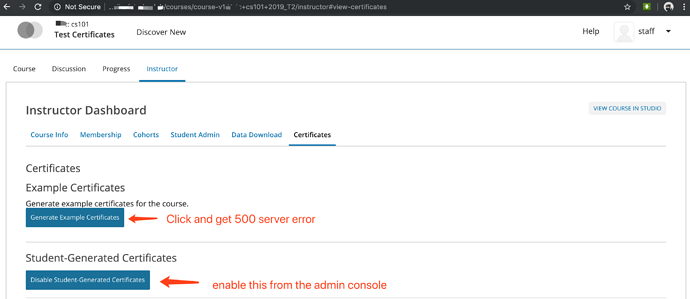 May I ask any setting I missed? Many thanks.