First tests of Maple:
Translations not solved still in MFE
Avatar problem will be solved I think… the avatar is loaded from subdomain files.domain.xxx - I don't have that subdomain in my letsencrypt certificate.
Indeed this was the problem. Maybe good to make a list of subdomains in use? I found until now:
domain.ext
apps.domain.ext
courses.domain.ext
discovery.domain.ext
ecommerce.domain.ext
files.domain.ext
grades.domain.ext
minio.domain.ext
mobile.domain.ext
notes.domain.ext
preview.domain.ext
studio.domain.ext
Do you see the translation issue across all the MFEs?
Hi Sofiane,
My dashboard is showing the dropdown in spanish, but without the 'Order history' item. All MFE show a dropdown with untranslated items.
Best regards,
Alberto Smulders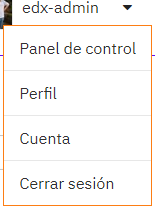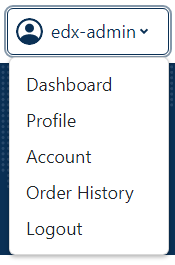 Which version are you running? Which plugins do you have? Was the mfe image correctly re-built?
Running Maple, just pruned all my docker images including unused volumes, and did a complete rebuild, but the MFE keeps showing the untranslated dropdown. Tutor version is 13.0.2
Well no wonder the MFE dropdowns are english still…
doesn't look very spanish to me

Translation file for the edX frontend header (not used for open edX) looks better:
This topic was automatically closed 90 days after the last reply. New replies are no longer allowed.