Hi,
I am having issues uploading files with more than 1MB size into a lilac deployment with tutor on k8s.
Here is what I get in studio: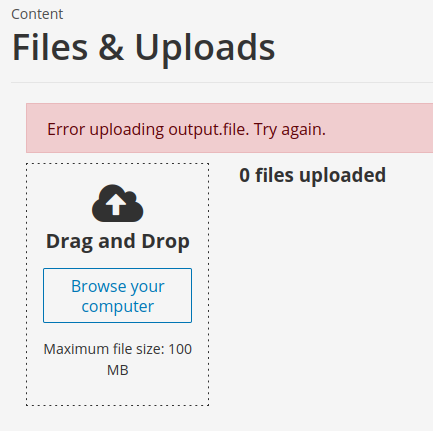 Where can I find relevant logs? I am not sure what the problem is.
I followed steps in https://discuss.overhang.io/t/increase-upload-size/ but it didn't help (i.e. modifying MAX_ASSET_UPLOAD_FILE_SIZE_IN_MB or client_max_body_size).
Many thanks,
Sebastian