Hi,
Set up a new production instance of tutor/openedx - all running fine, DNS configured and accessing with SSL enabled successfully etc. All looks good at first glance.
I am (at least for now) trying to use the default included SMTP server/service, so I've kept the default SMTP config/haven't changed anything.
I have however set some of the default email values (e.g. DEFAULT_FROM_EMAIL) to info@ourdomain.org.uk in the config.yml, run tutor config save & restarted all services.
Tried to sign up/in to receive confirmation email, and also tried forgot password email, but I am not receiving any emails. I have tested this on signing up with an outlook and a gmail account.
Logs are below from the smtp service: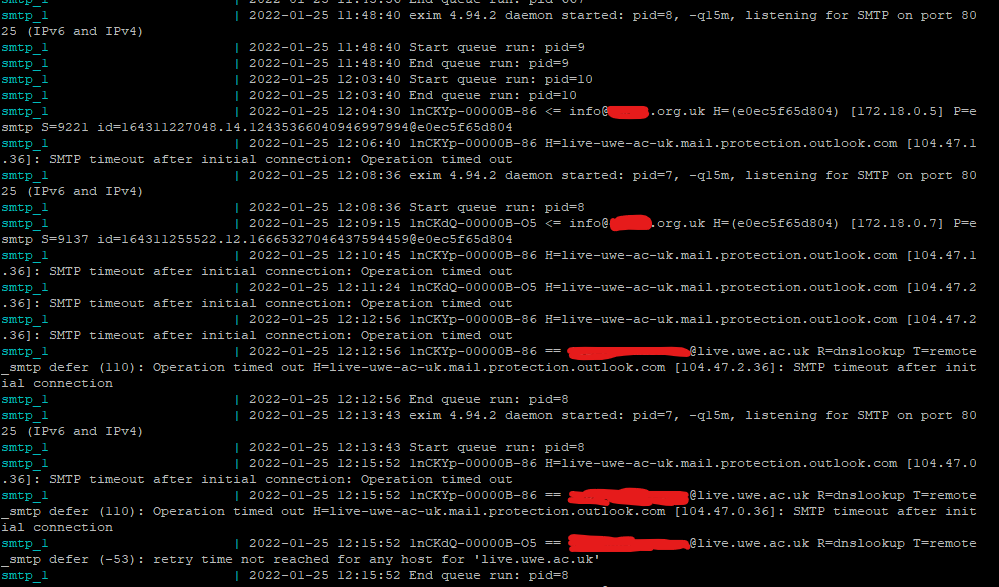 Not sure if I need to change anything with the SMTP server to make it work - I know I can use an external service (e.g. google's SMTP server) but it would be easier to use the included SMTP server for now!
Thanks