I am trying to get the columns from the custom_reg_form_extrainfo (this table I have it in my database thanks to the plugin custom_reg_form_plugin==0.1.0) throw another plugin called cairn but every time I try I get this error.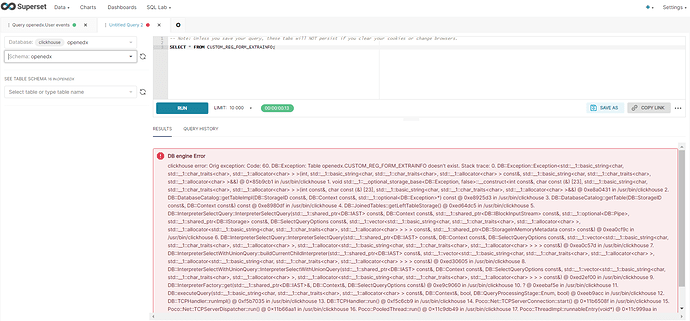 I checked my database and it is there the table.

So I do not know why is telling me that it does not exist.
For more information my plugin is made like this: