Hello I'm trying to enable OAuth2 authentication using Keycloak backend of python-social-auth.
I'm following this section of the Open EdX doc where I need to specify the keycloak backend in the lms.yml
To modify the lms.yml of Open EdX, I've made a tutor YAML plugin but I'm getting an error when I do tutor config save.
This is the content of my YAML file
name : auth
version : 0.1.0
patches :
        common-env-feature:
                "ENABLE_THIRD_PARTY_AUTH" : true 

        lms-env:
                "THIRD_PARTY_AUTH_BACKENDS" : ["social_core.backends.keycloak.KeycloakOAuth2"]

And this is the stacktrace I get after tutor config save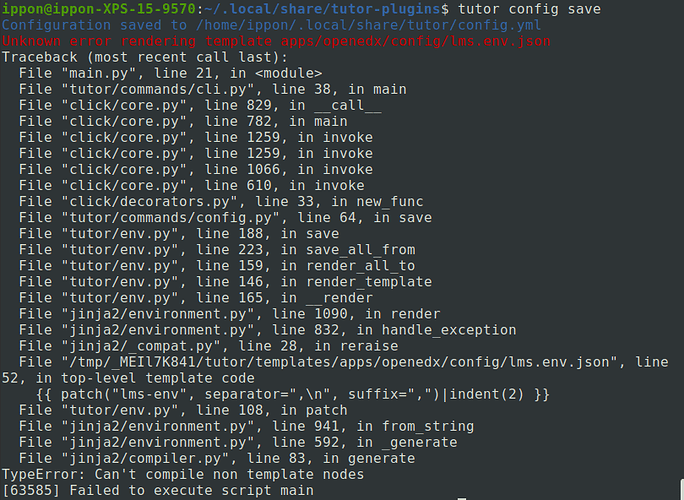 It indicate that an error is thrown because of the lms-env section of the YML but I don't see mistake in it.
What am I doing wrong ?
Thanks a lot for your help.