Hi! Thank you for the support, I have another question, can you please help me?
Currently, we are using the Indigo theme, it's excellent, thank you very much, we just want to customize some options but we can not seem to find in which file or files we can do it, the objects are: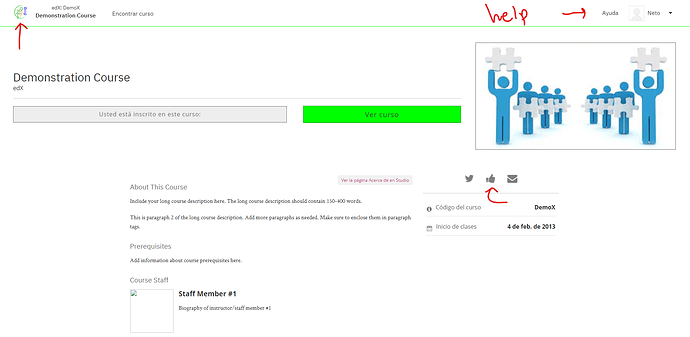 We want to have a custom webpage to help our students, where could we edit the link to redirect them?

We would like to make our logo bigger, I checked on the _extras.scss but I was not able to find the parameter from there

I noticed that we can edit the link for our facebook profiile, where can we do it?
Thank you very much, please let me know if you need any extra information from us, and if you could help us with at least one of them, we would really appreciate it!
José Mayorga